To all visitors: Kalvos & Damian is now a historical site reflecting nonpop
from 1995-2005. No updates have been made since a special program in 2015.


Chronicle of the NonPop Revolution
---
Composer Profiles
---
Baruch Skeer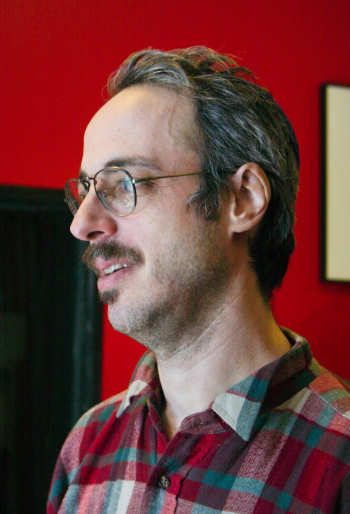 Baruch Skeer
---
Listen to this show


---
Baruch Skeer
---
The files available at http://www.notnicemusic.com/Music/ are:
The Not Nice Music catalog is at http://www.notnicemusic.com/catalog.html
The selection from "Yisroayl B'Mitzroyim" shows how I deal with chorus, soloists and tempo changes without bar lines.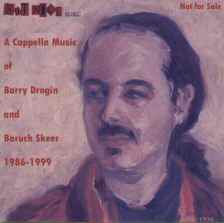 A Cappella Music of Barry Drogin and Baruch Skeer 1986-1999
---
"Baruch Skeer has created a style of two strands twisted together. The first is the oldest tradition in opera, the monodic writing of Peri and Caccini at the time of the Florentine Camerata, and the other is the Modern Operatic semi-recitative of Schoenberg, Hindemith, and their English and American followers, but without the instrumental ensemble. He does this with the clear intention of re-purifying the musical theatre, taking away the "licks" and the accompaniment, and putting the attention uniquely on the voice. Even though the text is sometimes quite conversational, the setting gives it a certain almost archaic formality. (It is only fair to say that Skeer himself sees Hebraic roots in all this, harking back to cantorial tradition.)
"Even in those works, like "Yisroayl B'Mitzroyim," which are not monophonic, the music is made up totally of LINES, representing a departure from musical theatre as well as from opera. Such work requires really superior singer-actors, since they must carry everything in their own parts. This is potentially a great tour de force for the right performers. At a time, when nothing is radical, this work is remarkably so, and requires and deserves attention and some ingenuity of presentation as well as the singing talent to realize it."
- Michael Sahl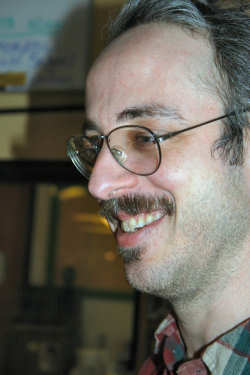 Baruch Skeer
---
To reach the composer:
On-line: rights@notnicemusic.com
By telephone/fax: +1-212-243-8784
By physical mail: 720 Greenwich Street #5T New York, NY 10014 US
---