---
Composer Profiles
---
Linda Catlin Smith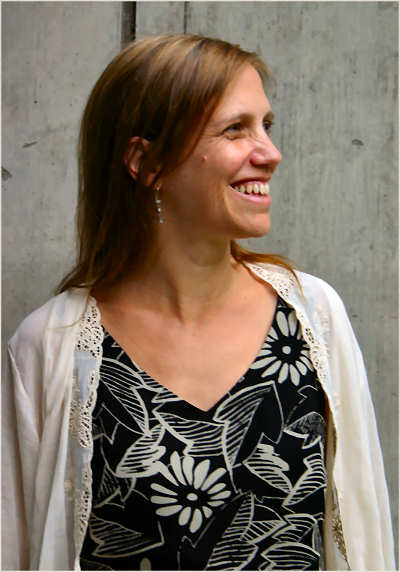 Linda Catlin Smith
---
Listen to this show


---

RealAudio 5 comments by the composer, 3:29. RA 14.4 version.


RealAudio 3 stereo version of Little Venice excerpt, 5:20


RealAudio 3 mono version of Little Venice excerpt


RealAudio 2 mono version of Little Venice excerpt


to reach her page.

---
Linda Catlin Smith was born in New York in 1957, and currently lives in Toronto. She studied composition and theory with Allen Shawn in NY, and with composers Rudolf Komorous, Martin Bartlett, John Celona, Michael Longton and Jo Kondo at the University of Victoria in British Columbia; and attended lectures of Morton Feldman, by invitation, in Buffalo, NY. She studied piano with Nurit Tilles and Gilbert Kalish at SUNY/Stony Brook, and with Kathleen Solose in Victoria, where she also studied harpsichord with Erich Schwandt.
She moved to Toronto in 1981, where she produced a series of concerts at Mercer Union Gallery. She was Artistic Director of Arraymusic, one of Toronto's major contemporary music ensembles in Toronto, from 1988 - 1993. She is a member of the performance collective, URGE. She has given lectures at many universities in Canada, and has taught composition privately and at Wilfrid Laurier University. Outside of teaching, her time is devoted to writing music.
Drawn to an ambiguity of harmony and narrative, her work is informed by her appreciation of the work of writers and painters, including: Marguerite Duras, Cormac McCarthy, Cy Twombly, Giorgio Morandi, Mark Rothko, Agnes Martin and Joseph Cornell, among many others.
Her works have been performed by many Canadian ensembles including: Arraymusic, Ensemble Kore, Ergo, Continuum, Vancouver New Music, CBC Vancouver Orchestra, Tapestry new Opera, Kitchener-Waterloo Symphony, Pacific Baroque Orchestra, Penderecki Quartet, the Bozzini Quartet, and Les Coucous Bénévoles as well as by ensembles and soloists abroad and in the US; she has written works for soloists Elissa Poole (baroque flute), Barbara Pritchard, Eve Egoyan, Stephen Clarke and Anthony de Mare (piano), Colin Tilney (harpsichord), Richard Sacks (percussion), Joseph Petric (accordion) and Robert W. Stevenson (clarinet). Her works have been performed nationally and/or internationally by Arraymusic, the Modern Quartet, Eve Egoyan, Les Coucous Bénévoles, Fibonacci Trio, Bozzini Quartet and the Penderecki Quartet.
Many of her compositions have been supported by commissions through: the Canada Council for the Arts; the Ontario Arts Council; the Toronto Arts Council; and the Laidlaw Foundation. She was awarded two year-long grants from the Canada Council; in 1997, she was awarded the prestigious Hunter Foundation Award for individual artists; and in 2003 she received a Chalmers Fellowship. She has created several of her works in residency at the Leighton Studios of the Banff Centre for the Arts.
Recordings of Linda Smith's music include: Little Venice, recorded by ARRAYMUSIC on their CD Chroma; Zart, recorded by pianist Louise Bessette for CBC Enterprises; Versailles by Les Coucous Bénévoles on their CD Gardens of Versailles; two works for piano (The View From Here and The Surroundings), recorded by pianist Barbara Pritchard on her CD The View From Here; and A Nocturne, for pianist Eve Egoyan , most of these available on the Artifact Music label along with Memory Forms, a recording devoted to her work. Her lecture "Composing Identity: What is a Woman Composer?" is published in Descant Magazine (#107) and Musicworks (#80).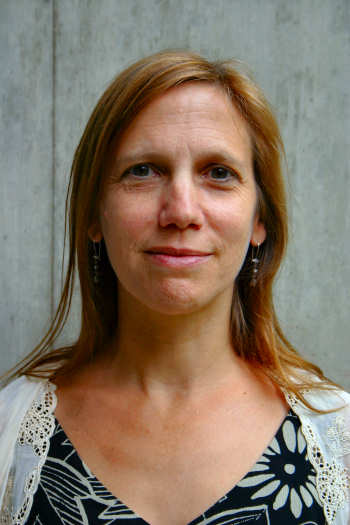 Linda Catlin Smith at K&D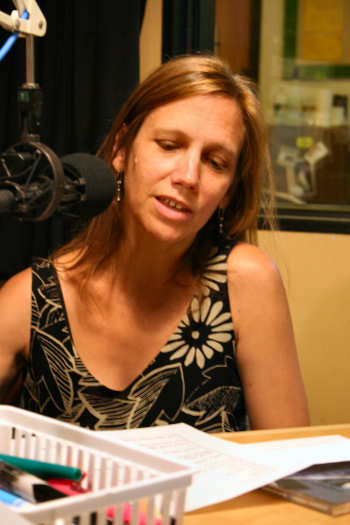 Linda Catlin Smith does the K&D show ID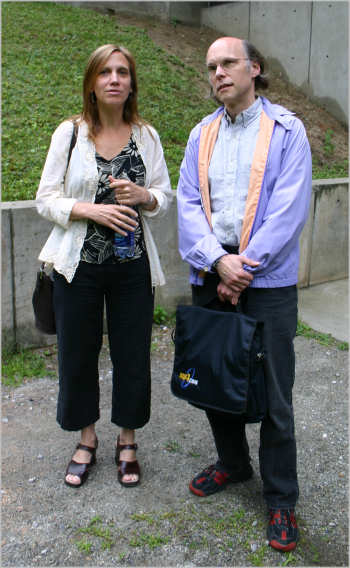 Linda Catlin Smith with Damian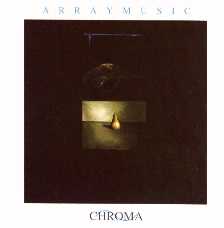 Little Venice, on Chroma

Kalvos's Top 100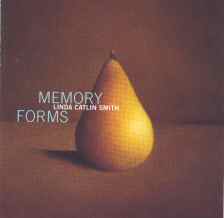 Memory Forms
---